AAPD Webinars
International Oral Presentations 2020
Recorded On: 05/22/2020
Purchase

Non-Member - $120
Member - $120
Join 10 international speakers as they present their global research. Each presentation is 15 minutes.
-Does children's dental treatment under general anesthesia improve children's and families' quality of life? - Saffana Jbara
- Recommendations to manage parents and children anxiety related to children's dental treatment under general anesthesia -Ziadeddin AlBaghdadi
- Biocompatibility of resin composites and risk evaluation in pediatric dentistry - Maha Daou
- The ARM-ER Approach to caries management (and hypersensitivity) - Catherine Boyce
- Conservative Surgical-Orthodontic Management of Impacted Canines by Autotransplantation - Gajanan Kulkarni
- A global perspective on the use of the Hall technique by specialist pediatric dentists - Nabil Ouatik
- The Tamponing Effect of Resorbable Biological Barrier in Quality of Obturation in Primary Molars - Anitha Santosh
- The Oral Health Status and Treatment Needs of Children with Fetal Alcohol Spectrum Disorder - Keith Da Silva
- ORTHODONTIC MINI IMPLANTS and its uses in Pediatric Dentistry - Binu Abraham
- Early Management of Functional Problem - Joby Peter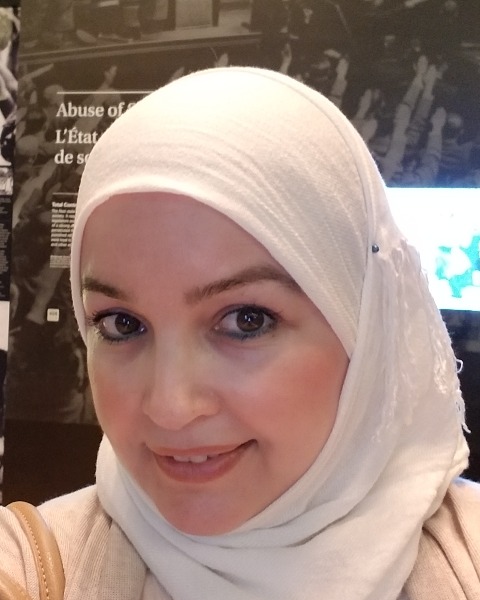 Saffana Jbara
Speaker
Saffana is an assistant professor of pediatric dentistry in Dr. Gerald Niznick College of Dentistry at the University of Manitoba, Canada. She also maintains private practice restricted to dentistry for children. Her research interest is patient-oriented, particularly related to children's dental treatment under general anesthesia. She is wife and mother of 2 sons, trying to make balance between academic, private practice, and family.
$i++ ?>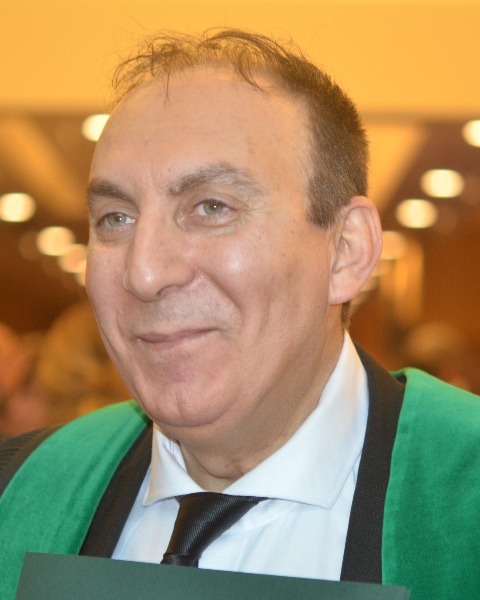 Ziadeddin Al Baghdadi
Speaker
Ziad Baghdadi, a Canadian-Board certified pediatric dentist and public health specialist, teaches both undergraduate students and pediatric dentistry residents in the College of Dentistry Division of Pediatric Dentistry at the University of Manitoba in Canada. He also has his own private practice devoted to pediatric dentistry. He holds 2 master degrees and 2 doctor of philosophy degrees. His research focuoses on clinical pediatric dentistry, oral rehabilitation under general anesthesia, and non-pharmacological techniques for managing children at the dental office. He has published several articles, has presented in several international meetings, and has served as a referee for several journals. Most recently, he was invited to guest edit a Special Issue of Children journal entitled, Advances in Pediatric Dentistry.
$i++ ?>
Maha Daou
Speaker
 Responsible for undergraduate and postgraduate teaching of dental biomaterials.
 Coordinator and in charge of Master Degree in Biomaterials
 Chairperson Department of Pediatric and Community Dentistry .
 In charge of the Biomaterials laboratory .
 Owner of a private practice exclusively specializing in pediatric and community dentistry.
$i++ ?>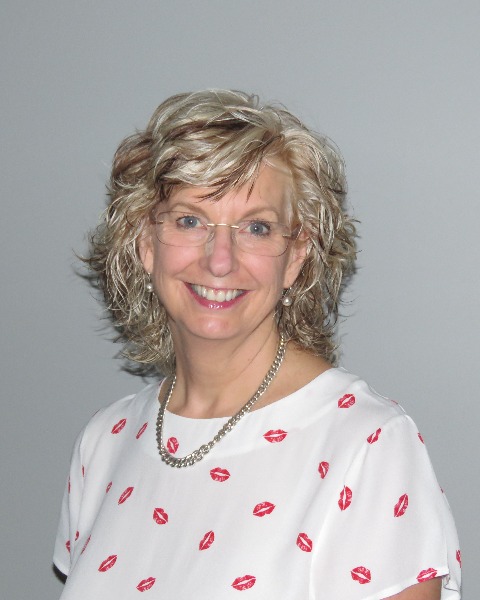 Catherine Boyce
Speaker
Cathy Boyce is an Australian Oral Health Therapist who has successfully provided pediatric dental care in public and private clinics since 1980.
As a historical user of silver fluoride, she now advocates for its use and currently educates clinicians across Australia and New Zealand in the use of silver fluoride materials in caries and tooth hypersensitivity management. Recognising the potential for integrating silver fluorides into contemporary dental care, Cathy wrote the 'ARM-ER approach' a clinical pathway for using silver fluorides in 2017. Written and pictorial communication tools and accompanying resources were developed to ensure clarity of clinical direction and informed consent for clinicians and clients. A philanthropic endeavour, these resources are free for clinicians to view or download and have been used across the world for this purpose since 2017.
$i++ ?>
Gajanan Kulkarni
Speaker
Dr. Gajanan Kiran Kulkarni is a tenured Associate Professor of Dentistry at the University of Toronto where he has been working since 1998. After his undergraduate dental training he obtained a M.Sc. degree and followed that with a specialty diploma in Pediatric Dentistry and a Ph.D. in Cell and Molecular Biology from the University of Toronto. Following his formal education Dr. Kulkarni completed two post-doctoral fellowships at Guy's Hospital, London, UK and Northwestern University, Chicago, IL, USA. He is presently a Fellow of the Royal College of Dentists of Canada. Dr. Kulkarni has over 150 publications and presentations in various fields of basic and clinical dental research and he is on the editorial boards of several journals. His duties as a full-time academic include teaching of undergraduate, graduate and post-graduate students. Dr. Kulkarni also maintains an active research program. His main research interests are in fields related to Pediatric Dentistry and he has recently been granted a US patent for an novel transdermal microneedle device for procedural sedation, Complimenting his academic career, Dr. Kulkarni practices pediatric dentistry with a special focus on children with special needs.
Dr. Kulkarni has presented numerous continuing education courses and is an invited speaker to national and international conferences. Topics covered in his courses include: Infant oral health, restorative and pulp therapy for primary teeth, occlusal guidance in the primary and mixed dentition stages, behaviour management and sedation in pediatric patients, management of pediatric emergencies and complications, current standards, policies and guidelines in pediatric dental care.
$i++ ?>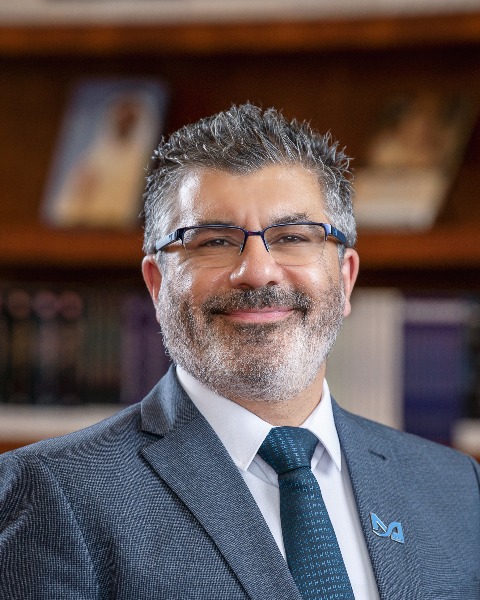 Iyad Hussein
Speaker
Dr Iyad Hussein. DDS, MDentSci (PaedDent), Stat.Exam (GDC), MFDSRCPSGlasg
Iyad is a British paediatric dentist. He is a currently a Consultant in Paediatric Dentistry and Assistant Professor at Mohammed Bin Rashid University of Medicine and Health Sciences (MBRU) in Dubai, United Arab Emirates (UAE) . In 2014, Iyad joined an international team dedicated to training the next generation of UAE postgraduate dentists in paediatric dentistry. He is a fully registered United Kingdom (UK) dentist and paediatric specialist and has 30 years of experience in this discipline. Iyad received his paediatric dentistry (MDentSci) training at Leeds Dental Institute, England after obtaining a DDS from Damascus University, Syria. He became a fully registered dentist after passing the UK's General Dental Council's Statutory Examination and worked in UK's NHS hospital paediatric and oral and maxillofacial surgery in Leeds, Halifax, Bradford, Dewsbury, Huddersfield and Airdale in England. Following that, he moved to Scotland where Dundee Dental Hospital and School became his home for the next 16 years, where he taught undergraduates and postgraduates there. Iyad is currently a UK GDC registered "Specialist in Paediatric Dentistry" since 2001 and is also a Member of Faculty of Dentistry of the Royal College of Physicians and Surgeons of Glasgow. Iyad has 35 scientific publications in British and international high impact dental journals related to paediatric dentistry, oral surgery, behavioural sciences and periodontology. His interests are in dental caries, dental anxiety, special needs, sedation, dental trauma and child protection. He is a reviewer for the International Journal of Paediatric Dentistry, Dental Traumatology, European Archives of Paediatric Dentistry, British Dental Journal and Stomatology Edu Journal.
$i++ ?>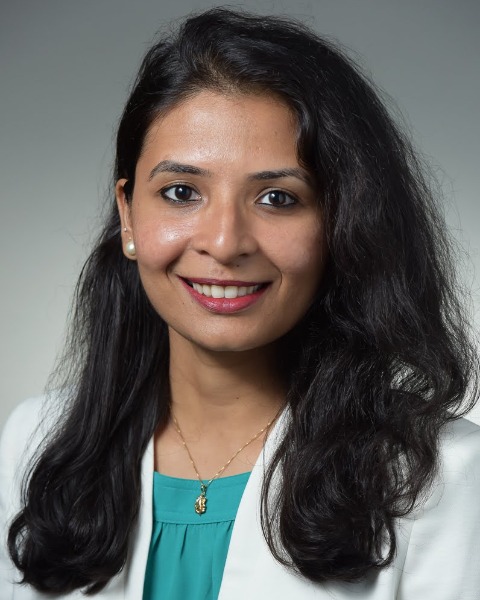 Anitha Santosh
Speaker
Dr. Anitha Santosh, B.D.S., M.D.S. is a pediatric dentist practicing since three years. Dr. Santosh served as an Assistant Professor in the Pediatric Dentistry Department at Nair Hospital Dental College, India where she spearheaded the undergraduate clinics and out-patient departments. Pediatric endodontics is her area of specific interest and specialty. With numerous research publications to her name, she is always inclined towards research that makes treatment in children easier and safer!
$i++ ?>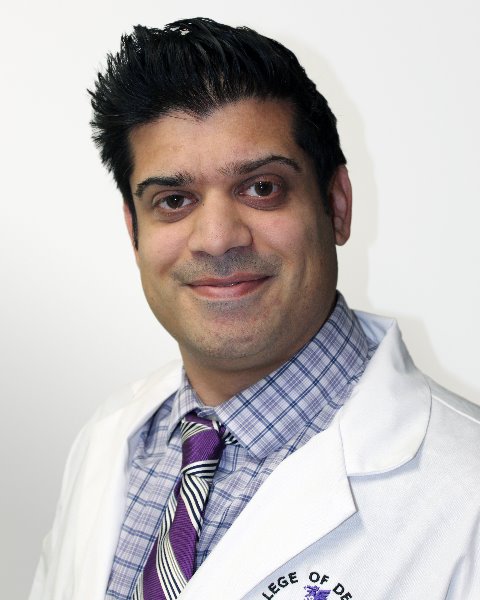 Keith Da Silva
Speaker
Dr. Keith Da Silva DDS, MSc, FRCD(C) is an assistant professor, clinician-scientist, and dual-specialist in of pediatric dentistry and dental public health at the College of Dentistry, University of Saskatchewan. He received his dental degree from the College of Dental Medicine at Columbia University; his pediatric dentistry training from the New York Presbyterian-Columbia University Medical Center; his master's degree in dental public health from the University of Toronto; and is currently working on his PhD in public policy and administration at the University of Saskatchewan. Dr. Da Silva is a dual-Fellow of the Royal College of Dentists of Canada in pediatric dentistry and dental public health, and a diplomat of the American Board of Pediatric Dentistry. After spending ten years in private practice, Dr. Da Silva shifted his focus and is now primarily involved in teaching and research related to oral health policy and improving access to dental care.
$i++ ?>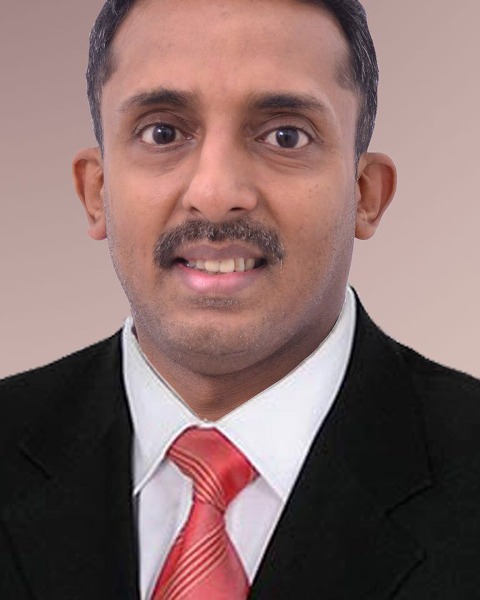 Binu Abraham
Speaker
Dr Binu is a regular speaker for Indian pediatric dentist association ( ISPPD) for the last consecutive 5 years.
Has presented about Mini Implant in various platforms. He has presented the methods to properly incoroporate Straight Wire Orthodonitcs in to Pediatric Practice. He owns a firm called ONLINE DENTISTRY which is dedicated in continuing dental educations
$i++ ?>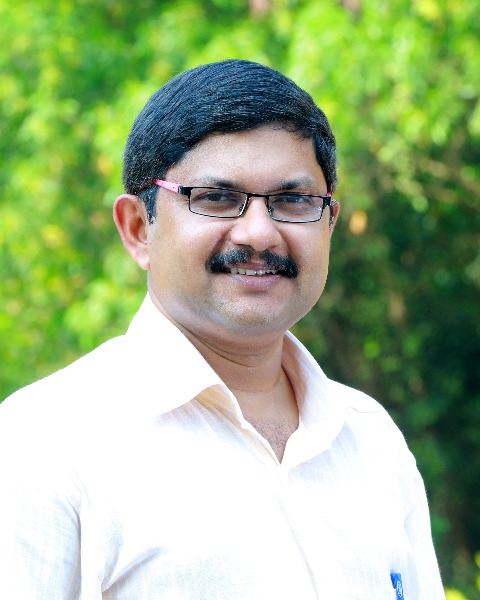 Joby Peter
Speaker
Current position: Professor and HOD, Department of Pediatric and Preventive Dentistry, Malabar Dental College and Research Center, Manoor, Kerala.
Working experience: 14 years of working experience after MDS in the field of pediatric dentistry. Trained many post graduates under me and 6 postgraduates are undergoing Masters (MDS) training.
Degree: BDS Bachelor's degree from MCODS, MAHE (Manipal Academy of higher education), Karnataka, India 2000.
Master's Degree MDS in Pediatric and Preventive Dentistry from RMDC&H, ANNAMALAI UNIVERSITY, CHIDAMBARAM, TN in the year 2005.
PG diploma: Criminology and forensic science, ANNAMALAI UNIVERSITY.
Publications: 11 articled in various national and international pub med indexed journals
Contribution to text book: A Chapter titled Drugs Used Pediatric Dentistry in the 5th edition of Text book of pediatric dentistry, S G Damle 2017.
National speaker in
IDA(Indian Dental Association)
ISPPD(Indian Soceity of Pedodontics and Preventive Dentistry)
International speaker in
ADI (Accademy of Dentist International), India chapter
Memebership in assoications
IDA(Indian Dental Association)
ISPPD(Indian Soceity of Pedodontics and Preventive Dentistry)
Academy of Applied Myofunctional Science(AAM, California ,USA)
Foundation for Orofacail Myotherapy(FOM)
World record
LIMCA book of records, ASIAN book of records and INDIAN book of records for longest distance campaigning against the ill effects of tobacco and its use in India. Campaigned by travelling in his car for 10,000 km in 27 days covering 13 states for a noble cause TOBACCO FREE INDIA, a nationwide campaign organized by IDA Central Brach Mumbai India.
Practice and teach exclusive pediatric dentistry with early intervention of a developing malocclusion. Gives lectures/hands on Sessions at Various platform including Dental colleges for post graduates, various Indian Dental Association (IDA) branches, Indian Society of Pedodontic & Preventive Dentistry (ISPPD).
$i++ ?>
Key:

Complete

Next

Failed

Available

Locked
21 Questions | 3 attempts | 0/21 points to pass
21 Questions | 3 attempts | 0/21 points to pass
AAPD must provide a competency survey for each session to remain compliant to CERP requirements in order to be able to offer self-study CE.
2.50 CE Hours credits | Certificate available
2.50 CE Hours credits | Certificate available
| Access Date | Quiz Result | Score | Actions |
| --- | --- | --- | --- |